Stand-up comedy 'How to be Frisian'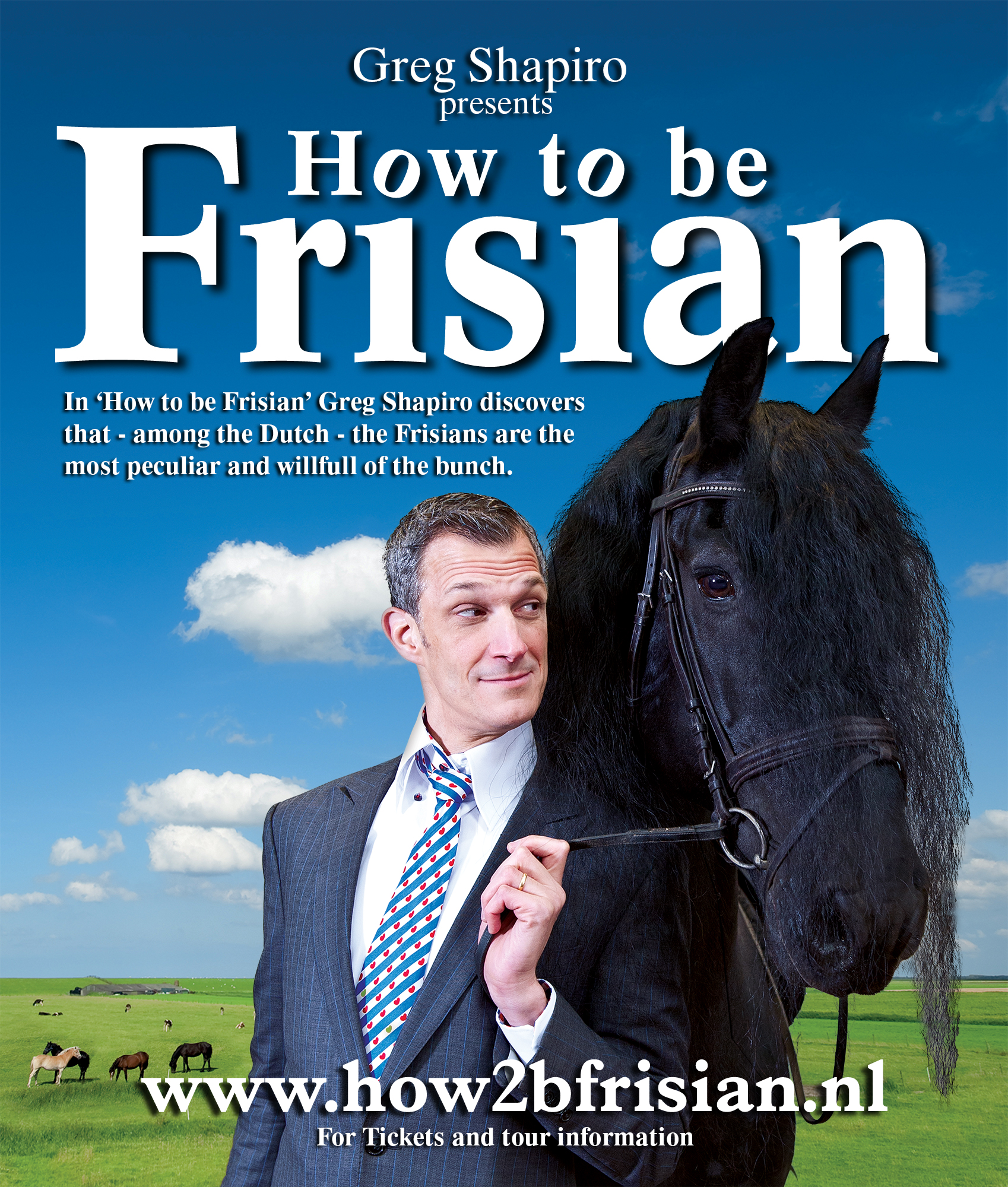 Op basis van de succesvolle Fascinating Friesland film waarin Greg Shapiro op humoristische wijze Friesland promoot, ontstond het idee om een stand-up comedy show te ontwikkelen om Friesland als zakelijke bestemming te promoten.
Bedrijven en particulieren uit heel Nederland konden met hun relaties genieten van een wervelend optreden. In de pauze en na afloop kon men Friesland proeven of een weekend boeken.
Cliënt:
Merk Fryslân
Sector:
Zakelijke regiomarketing 
Discipline:
Conceptontwikkeling
Film & Motion graphics
Digital content
Concept
Ivan Pakan
Jant van Dijk
Roeselinde Muntingh
Productie:
Gull design & media B.V.
Congres bureau Friesland
Official trailer "How to be Frisian"
Regionale "guerilla" marketing
Greg Shapiro is aangemeld op een congres als spreker voor event professionals en 'kaapt' het podium voor een mooi staaltje Friesland marketing. 
Illustraties "masterclass"
Enkele fotomontages over typische Friese tradities en activiteiten.

Online reserveringen en tickets


Portretten "masterclass"
Portret van Greg Shapiro met een typisch Fries product (zoals Boomsma jenever) dat zowel in de show als tijdens de 'masterclass' wordt behandeld.